Bringing Treasure Coast Veterinarians Together for Quality Continuing Education
Treasure Coast Veterinary Medical Association
Welcome to Treasure Coast Veterinary Medical Association – offering education, resources, and more to veterinarians in the Treasure Coast communities of Florida. Our association is a Florida Board of Veterinary Medicine CE provider. As such, you are able to earn up to 2 hours of Florida CE credits per meeting at our regular scientific educational dinners. These dinners will feature board-certified veterinarian speakers giving lectures on everything from pharmacy and dermatology, to parasitology and theriogenology. In addition to educational meetings for the veterinarian, we offer periodic opportunities for your technicians to earn CE Credits.
Please take a look around our site to learn more about what it means to be a member of TCVMA. We encourage you to explore our member resources and benefits section, as well as view some of our past events. If you see an upcoming event that you are interested in attending, let us know!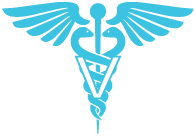 The Treasure Coast Veterinary Medical Association is excited to share that our in-person meetings are returning for the 2020-2021 season!